ゴホ, ごほ
Japanese
Romaji*
English
Explanation
ゴホッ,
ごほっ
goho
*cough*

Tags: gohot

ゴホ,
ごほ
goho
*cough* *choke*
SFX of when one is drowning, deep wet cough. See also *geho*, *gofu*, *kehen*, *kon*, and *koho*.
* Organized by Romaji, in alphabetical order
Got more examples? Please email us or leave a comment below!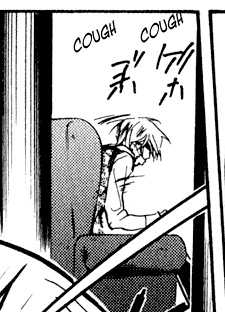 ---